Bathroom Paradigms.
The bathroom usually has subtle cultural differences. From the toilets of Japan that you must squat at (akin to a hole in the floor), to heated toilet seats, to the standard North American porcelain, to what I've encountered here. In France, it's not much different than back home, but there are a few weird exceptions that I run into. At work, it looks like to toilet seat is missing in the guys washroom. Haven't really figured it out. The toilet in the place that I'm living is stylish though....I never really would have imagined a squarish toilet, and it's really comfy for my long legs and phatass. It also has a "half-flush" option which is sort of neat.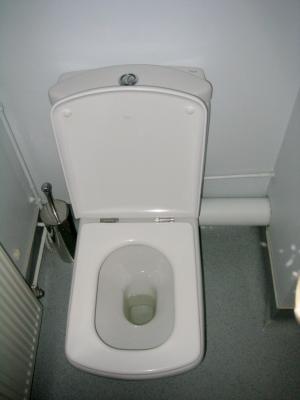 The rest of the bathroom where we are (which gets cleaned once a week by the staff....it's tough living the life of luxury) is pretty standard. My bathroom in Japan had a drain in the floor, and I could spray everything down to clean it (the ultimate in bachelor living). The shower "curtain" isn't really a curtain, but a piece of glass that takes up a third of the side. Very cool, and I think I'll be looking into something like that when I get my own pad. The fish tiles are a nice touch. (Notice the emu oil products on the shelf below the mirror...).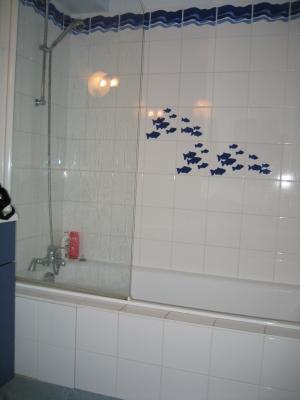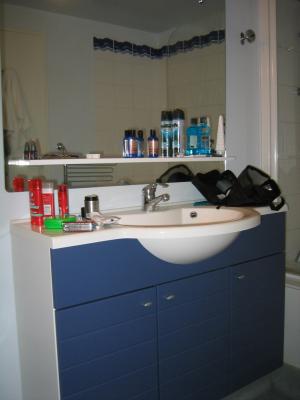 Of course, when I'm not in the bathroom, I'm hanging out with Warren. This is a picture of me on the computer looking up various stuff. Notice the empty wine glass, and the poster rolled up at the back of the desk. That's my favourite Dali poster of all time...Meditative Rose.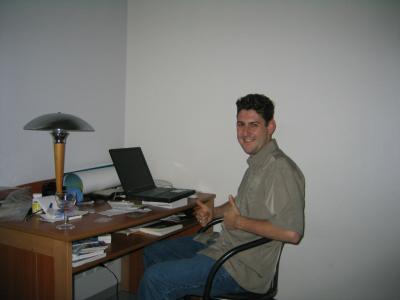 Posted by bricode at
03:21 PM
|
Comments (2)
Our House...In the Middle of the Street.
Well, after figuring out how my Warren's camera works under Linux (apparently you can switch the transfer modes from a proprietary Canon format to the PTP, or Picture Transfer Protocol, which makes it a whole lot more portable. Once I figured that out, everything worked perfectly), I downloaded and edited the first photos from France...so, here goes.
Our place is a loft type with an upstairs and downstairs.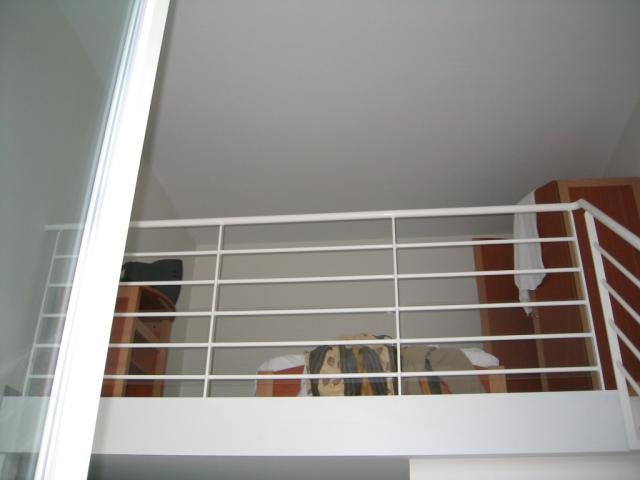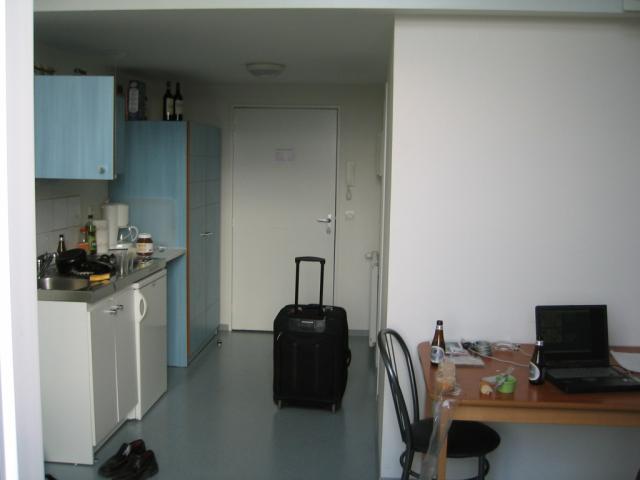 You can see our little kitchenette on the bottom floor. Complete with two frying pans, one pot, four glasses, and now three wine glasses.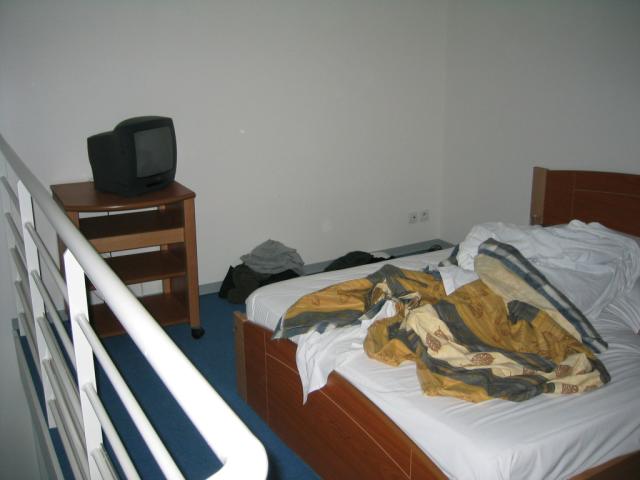 This picture is where the bed and TV (complete with 9 channels) are. To the right is where I keep my clothes (Warren keeps his downstairs). For now, we're sharing the bed, which is okay, except Warren occasionally snores, and takes up too much space.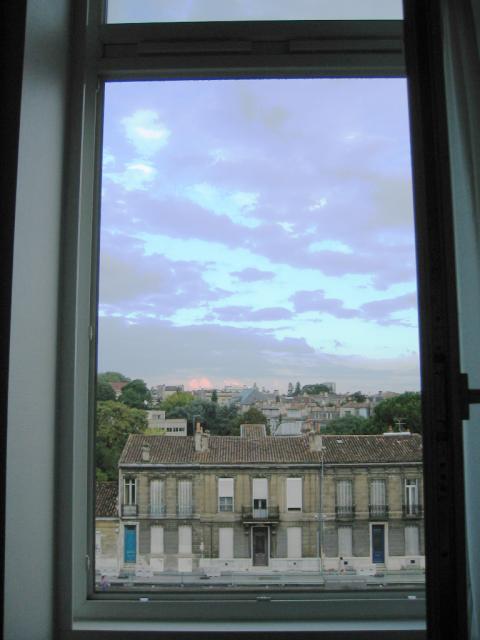 This is the view outside of the window. It faces West, so we get to watch some amazing sunsets while we drink our requisite daily bottle of red wine.
Posted by bricode at
12:53 PM
|
Comments (4)
First Entry...
This is my first entry in what will be the European tour with my brother warcode. We'll detail our adventures and experiences in France and beyond.
Posted by bricode at
01:04 PM
|
Comments (5)