Our House...In the Middle of the Street.
Well, after figuring out how my Warren's camera works under Linux (apparently you can switch the transfer modes from a proprietary Canon format to the PTP, or Picture Transfer Protocol, which makes it a whole lot more portable. Once I figured that out, everything worked perfectly), I downloaded and edited the first photos from France...so, here goes.
Our place is a loft type with an upstairs and downstairs.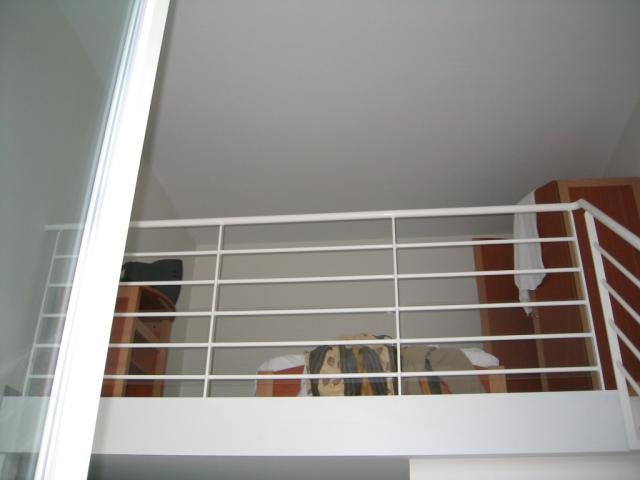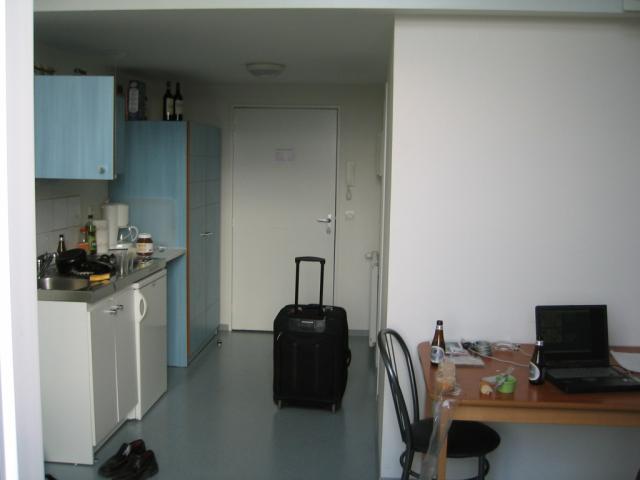 You can see our little kitchenette on the bottom floor. Complete with two frying pans, one pot, four glasses, and now three wine glasses.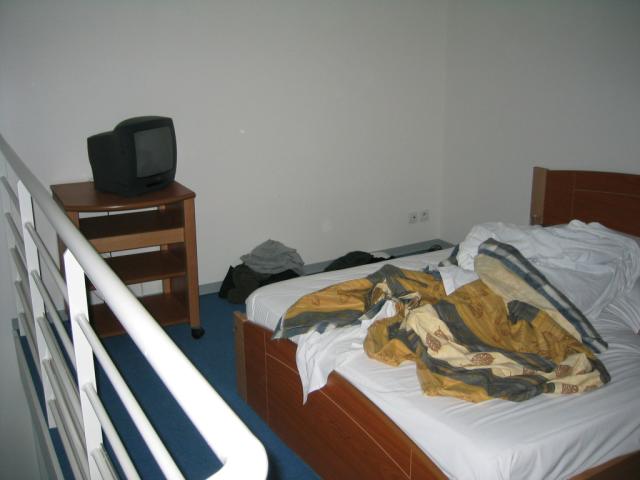 This picture is where the bed and TV (complete with 9 channels) are. To the right is where I keep my clothes (Warren keeps his downstairs). For now, we're sharing the bed, which is okay, except Warren occasionally snores, and takes up too much space.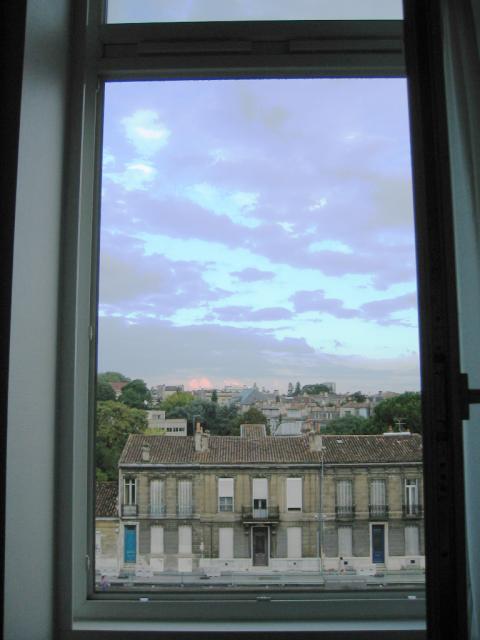 This is the view outside of the window. It faces West, so we get to watch some amazing sunsets while we drink our requisite daily bottle of red wine.
Posted by bricode at September 9, 2003 12:53 PM