my favourite cheese, close up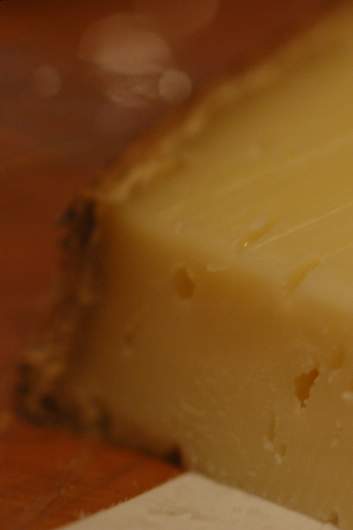 Ok, it's been a while since i've posted cheese because I've been getting pretty lazy with taking photos. I'm much more eager just to gobble up the cheese.

Today I had a new favourite and an old favourite cheese.
Tomme de Savoie - the old favorite (pictured)
Le Truffier - the new favourite. It's got a similar textrure to morbier, maybe. A little less moist, and it's so good, and it' s pretty mild. No truffles, don't be misled!
I'll try to post something about today's pillowfight tomorrow. Cheese is more important. Yum!
Posted by brendare at March 25, 2006 07:16 PM